News
Information on the Rank Prize Funds' Response to COVID-19
The Rank Prize Funds would like to acknowledge the difficulties facing researchers at this time and to confirm our continued support for our disciplines. We are adapting to the situation in dialogue with the research community; please see below for detailed information on our response in relation to our different activities:
Symposia
The safety of our staff, symposium participants, and wider community is our first concern. As a result, the Rank Prize Funds have been obliged to cancel the symposia scheduled for March, April, June, and September 2020. Our symposia scheduled for July and October have been converted into virtual events. All registered speakers have been contacted about the cancellation and planned rescheduling. If speakers are unable to obtain a refund for their travel expenses from their provider, or home institution, the Rank Prize Funds will reimburse travel costs on presentation of a signed expenses claim and receipts.
We hope that the symposia planned for 2021 will go ahead. We would always advise those registered for symposia to follow the most up-to-date guidance on travel from their home institution/country. The latest advice from the UK government can be found at:
https://www.gov.uk/guidance/coronavirus-covid-19-information-for-the-public
https://www.gov.uk/government/publications/covid-19-specified-countries-and-areas/covid-19-specified-countries-and-areas-with-implications-for-returning-travellers-or-visitors-arriving-in-the-uk
If you have been advised not to travel, or you decide not to attend a scheduled symposium, please let us know as soon as possible by email to This email address is being protected from spambots. You need JavaScript enabled to view it. .
Grants
Applicants
Our 2020 funding schemes remain open for applications as normal. Deadlines will not change.
Current Grant-Holders (PhD Studentships, New Lecturer Awards, Vacation Studentships, Travel Grants)
We are committed to supporting our grant-holders through this challenging period. We understand that limited access to resources and facilities may impact on research activities and we will endeavour to be flexible where we can.
Other Funding and Sponsorship
Rank Lectures
We are continuing to fund the Rank Lectures when these are taking place.
Any Questions?
Please get in touch by emailing This email address is being protected from spambots. You need JavaScript enabled to view it.
Nutrition Committee News: Professor Malcolm Bennett Elected to the Royal Society
We are delighted to announce that Professor Malcolm Bennett, a member of the Rank Prize Funds Nutrition Committee, has been elected a Fellow of the Royal Society. 62 scientists from across the globe have been elected this year for their outstanding contribution to scientific understanding.
Malcolm is a plant biologist based at the University of Nottingham. His pioneering research focuses on "the hidden half of plants", exploring how roots grow, develop, and adapt to their soil environment.
Further information about Malcolm's research and his election to the Royal Society can be found here:
https://royalsociety.org/people/Malcolm-Bennett-25311/
https://www.nottingham.ac.uk/news/plant-biologist-elected-fellow-of-royal-society
Rank Prize ECR Excellence Lecture in partnership with Monogram
This year, the Nutrition Fund is partnering with Monogram to launch the Rank Prize ECR Excellence Lecture, and we are pleased to announce that the award has been won by Dr. Philippa Borrill (University of Birmingham). As the Monogram meeting has been postponed this year, Philippa will deliver her paper at Monogram 2021 in Dundee.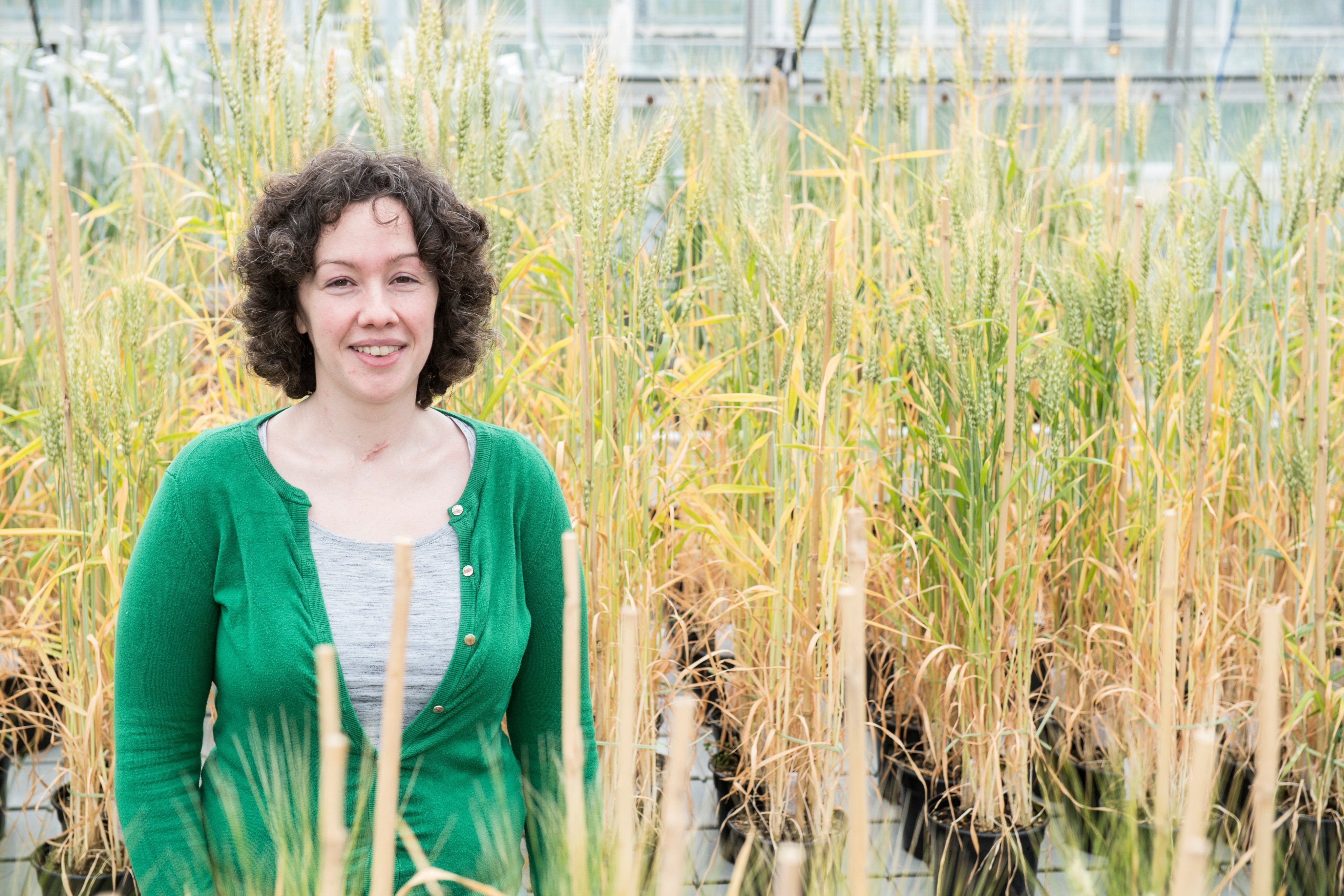 Philippa is a Lecturer in Plant Biology at the School of Biosciences, University of Birmingham. Her research investigates how the developmental processes of senescence determine the nutritional content of grain. She is also a former winner of the Rank Prize Nutrition Fund New Lecturer Award.
Monogram is a network of UK-based researchers with an active interest in small grain cereal and grass (including the C4 energy grasses). Members come from a range of disciplines including plant genetics, physiology, pathology, breeding, and bioinformatics.
New Publication
'A systematic review and quantitative analysis of resting energy expenditure prediction equations in healthy overweight and obese children and adolescents', Journal of Human Nutrition and Dietetics, Lucy Chima, Hilda M. Mulrooney, Janet Warren, Angela M. Madden. First pub. 19 February 2020.
A Rank Prize Funds Vacation Studentship in Nutrition was used to support Lucy Chima in the early stages of this study (awarded 2016); additional funding was later provided by the University of Hertforshire. We are delighted that the findings have now been published. Congratulations to all involved! Read more here.
Rank Prizes 2020
Rank Prize in Nutrition - Awarded to Professor Sir Stephen O'Rahilly
For his outstanding research that has advanced understanding of genetic causes of obesity and its treatment
Rank Prize in Optoelectronics - Awarded to Professor Thomas W Cronin and Professor Justin Marshall
For their discovery of new visual mechanisms for the perception of colour and of circular polarization
Latest Prizes from the Nutrition Committee
Rank Prize Funds 2020 PhD Studentship Award
The 2020 PhD Studentship in Nutrition has been awarded to Professor Janet Cade at the University of Leeds. Professor Cade will supervise a doctoral student working on the topic 'Reducing the risk of hip fracture using data linkage: integrating diet and socio-economic characteristics in women'.
Rank Prize Funds 2019 New Lecturer Awards in Nutrition
We are delighted to announce that the 2019 New Lecturer Awards in Nutrition have been awarded to Dr Laura Dixon (Leeds University) and Dr Marjorie Lundgren (Lancaster University).

Nutrition Fund 2019 Vacation Studentship Report Winner
Congratulations to Lisa Rowan from the University of Ulster, whose report on her project 'An investigation into the effect of a seaweed fibre extract (P Palmata) consumption on lipid profile as well as markers of inflammation and oxidative stress in healthy adults' was judged the best out of the seven projects awarded vacation studentships in the summer vacation of 2019.
Optoelectronics - Vacation studentship winner 2018
Congratulations to Klaudia Warowska from Sheffield University, whose project on Ultra-low power integrated optoelectronic photon transistors was judged best out of the ten projects awarded vacation studentships in the summer vacation of 2018.
Klaudia was presented with a certificate to celebrate her success by Professor Maurice Skolnick, a member of the Optoelectronics committee and Professor of Condensed Matter Physics at Sheffield University.
Arthur Ashkin wins 2018 Nobel Physics Prize
Congratulations to Arthur Ashkin who has won a Nobel prize for his invention of laser tweezers, work for which he and his colleague, Joseph Dziedzic, were awarded the Rank Prize for Optelectronics, in 1993.
Professor Donal Bradley awarded honorary degree by Hong Kong Baptist University
At its 58th Commencement and Honorary Doctoral Degrees Conferment Ceremony on Monday 13 November, Hong Kong Baptist University (HKBU) awarded a Doctor of Science, honoris causa to Professor Donal Bradley, Head of the MPLS Division 'for his untiring efforts in scientific research and internationally acclaimed contributions to the development and application of molecular electronic materials'.
Referring to Professor Bradley as 'one of the pioneers of plastic electronics', Professor Cheah Kok Wai, Head and Chair Professor of the Department of Physics at HKBU, said 'the invention of conjugated polymer LEDs launched the field of plastic electronics research and if one looks back along its subsequent path, one can see the many significant contributions to the science and application of molecular electronic materials and devices that Professor Bradley has made, leading to him becoming one of the most highly cited materials researchers in the world'.
***
Fibre Optic Project at the Telegraph Museum Porthcurno
Following a grant from the Funds, a new exhibition has opended at the museum.
There is a table display for interactive displays, designed by a team from UCL and the museum's own volunteers, demonstrating:
Digital optical communication, optical amplifiers, the global fibre network (via touch screen), wavelength division multiplexing and showing optical chip samples for wavelength (de)multiplexing.
The display boards show today's inventors, how light travels in fibres, what happens when you send an email or access the web, Cornwall's role and the superfast broadband connection to the Isle of Scilly.
There are also numerous samples of optical cables and a preform and various videos.
The engineers from Science Projects who manufactured the displays also contributed significantly.
***
Rank Prize Lectures 2017
Nutrition
Diabetes UK (Harry Keen Memorial Lecture) - Professor Nita Forouhi

The Nutrition Society - Professor Daan Kromhout
Optoelectronics
The European Conference on Visual Perception - Professor Shin'ya Nishida